10 Of The Worst Celebrity Photoshop Scandals
10. Justin Bieber's Calvin Klein ad
Justin Bieber's recent Calvin Klein underwear ad campaign was supposed to be an homage to Mark Wahlberg's, but clearly, judging from the original picture on the left, Bieber isn't quite as beefy as Wahlberg.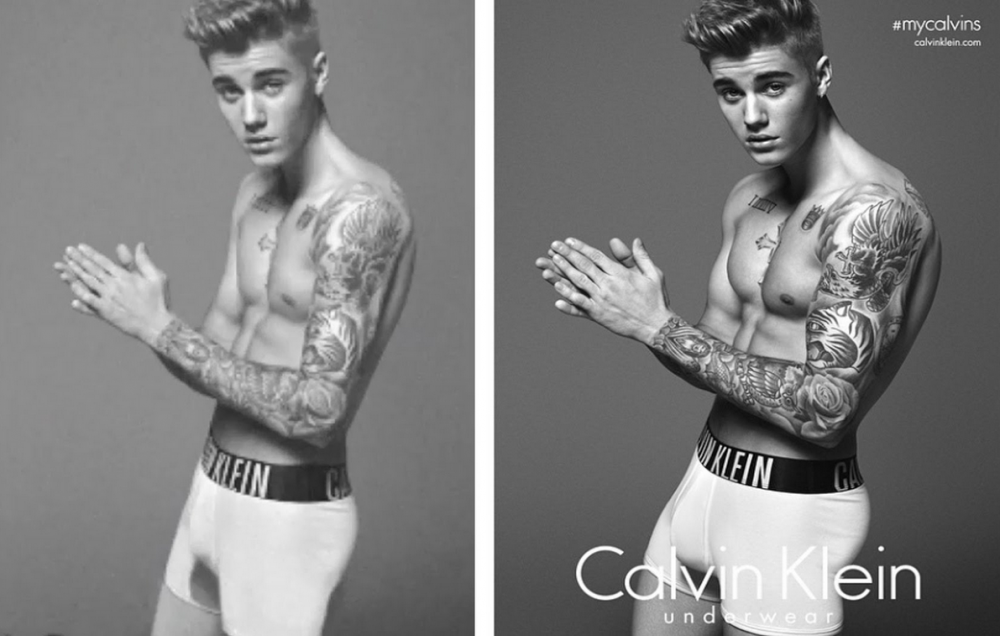 9. Kerry Washington's InStyle cover
There was a lot of criticism over Kerry Washington's March 2015 cover of InStyle magazine because of the assumption that they lightened her skin tone. Washington herself wasn't bothered by the photo, and she shared it on her Instagram, captioned "I'm THRILLED to share with you all that I'm on the cover of this year's March @instylemagazine! Can't wait for you guys to see it and read it! So honored. And crazy excited."
8. Lindsay Lohan's selfies
Lindsay Lohan hasn't been known for embracing her natural beauty for awhile now, but lately she's been accused of photoshopping her selfies for Instagram. In the above picture, the door is clearly all warped around her butt causing people to comment that not only has the photo obviously been altered, but altered very badly. If you're going to Photoshop, at least do it right.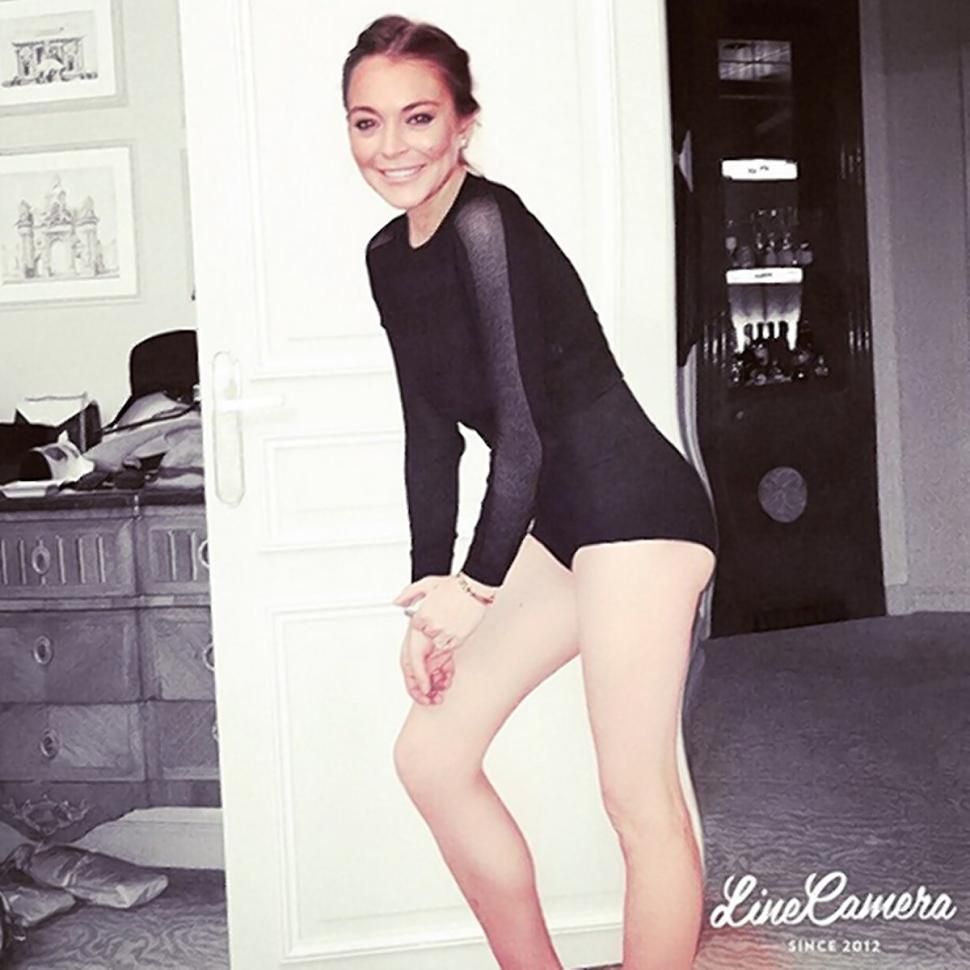 7. Beyonce's thigh gap
In another Instagram selfie, Lindsay shows off an impossibly tiny waist and bumpy backside. The shampoo bottles on the counter behind her are all warped, making it pretty clear that she photoshopped the picture. After people started pointing out how obvious the photoshopping was, Lindsay deleted the pictures, but unfortunately for her, the internet doesn't forget.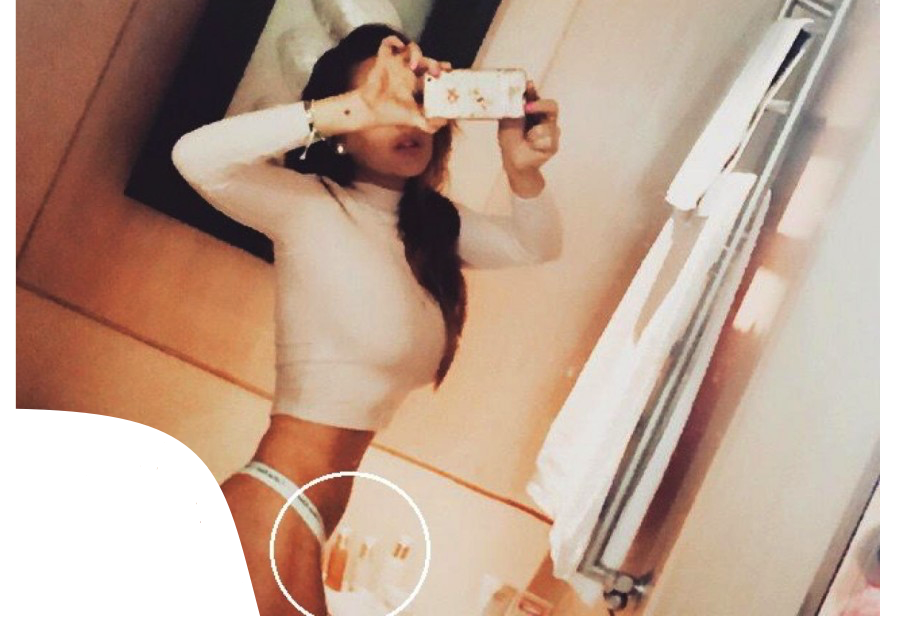 6. Kim Kardashian on Complex
Beyonce is the last person you'd expect to be promoting unrealistic body standards for women, but she's beeen accused multiple times of photoshopping a thigh gap into her Instagram pictures.
5. Keira Knightley's King Arthur poster
In 2009, Complex accidentally put the left photo (the un-retouched version) of Kim Kardashian up on their website. They noticed their mistake and quickly replaced it, but not before screenshots were taken, and outrage was expressed.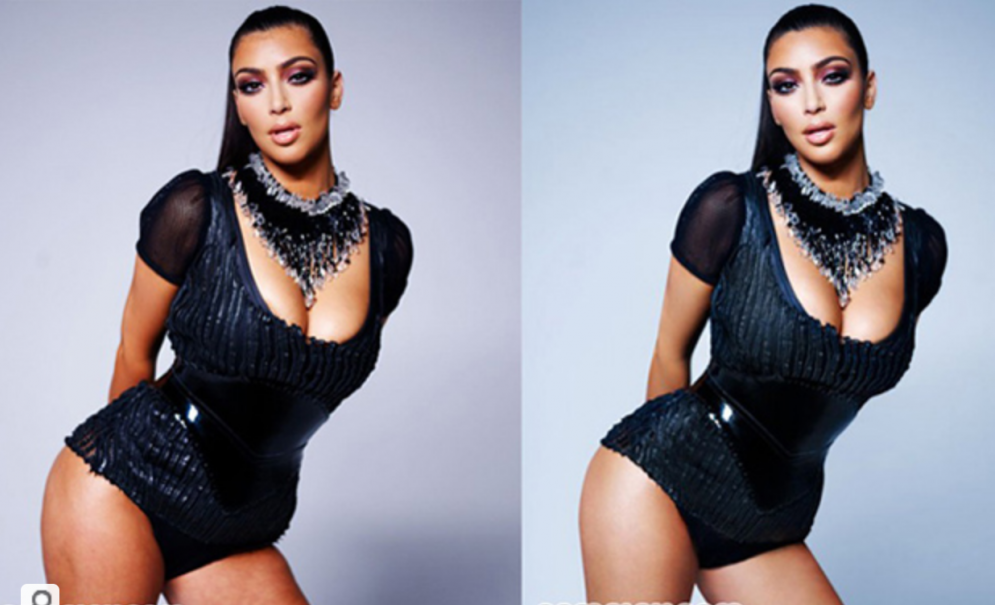 4. Julia Roberts' Lancome ad
Keira Knightly isn't shy or ashamed of her breasts being on the small side. She's even done a topless photo shoot on the condition that her breasts would not be altered in any way. But in the movie poster for 2004's King Arthur, Knightley's breasts were clearly photoshopped to look much bigger than they really are.
3. Zooey Deschanel's Rimmel ads
Julia Roberts is the perfect example of a beautiful female celebrity who is aging gracefully. Although she was 44 at the time of the above Lancome campaign, she still looked (and still looks) amazing for her age.
2. Eminem's XXL cover
The purpose of makeup is to enhance your natural features, but for some reason, makeup companies always end up using Photoshop to do most of the work for their ads instead of letting their makeup speak for itself.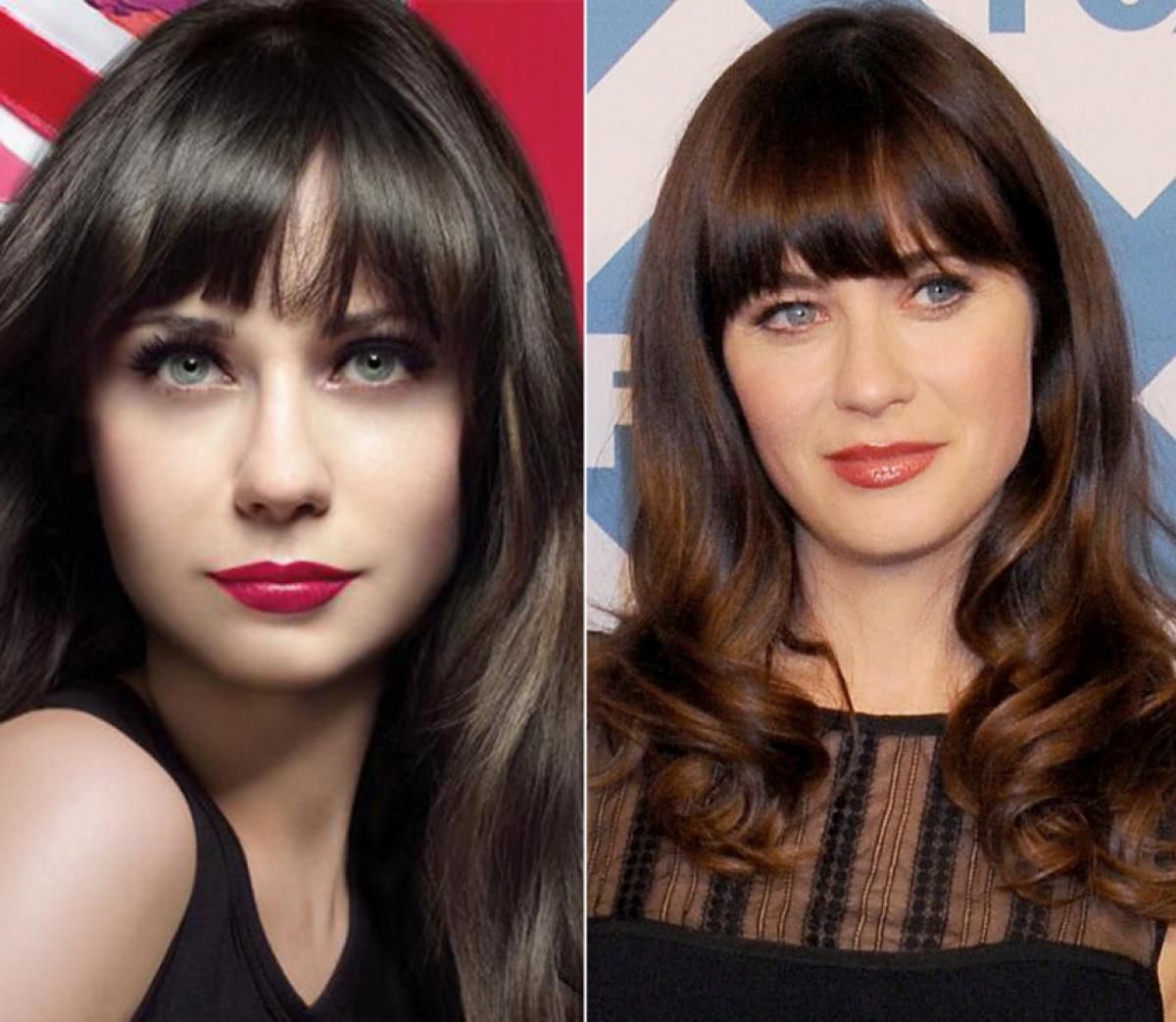 1. Lena Dunham's Vogue spread
As Justin Bieber already proved, men aren't immune from Photoshop disasters. This XXL cover features a strange looking, alien-like version of Eminem. His eyes look completely unnatural, like the person in charge in retouching had no idea what they were doing. Smoothing out wrinkles and imperfections is normal, but what was so wrong with Eminem's actual eyeballs that they needed to be replaced with cartoon eyeballs?
Lena Dunham appeared on the cover of Vogue's February 2015 issue, and feminist website, Jezebel immediately offered the magazine $10,000 for access to the original, un-retouched photos. They assumed Vogue must have done a lot of altering since Dunham doesn't have the typical body type of their usual models.