10 of the All-Time Worst Celebrity Parents
10. Joe Simpson
Joe Simpson is Jessica and Ashlee Simpson's father. He has managed both of his daughters' careers but it is no surprise that Jessica is significantly more successful than her baby sister. Joe has made inappropriate comments in regard to Jessica's body on numerous occasions, commenting on how sexy she is and how big her breasts are. I don't know about of you, but if my dad publicly spoke about my breasts I would be mortified. Since Jessica grew up in the spotlight with her dad managing her career, it meant that she had to put up with being humiliated by her inappropriate father in front of the entire world.. Yikes.
9. Alec Baldwin
Alec is one of the famous Baldwin brothers. This actor and producer has played some incredible roles and has even won an Academy Award as Best Supporting Actor. Although he has played incredible roles on screen, his off-screen role as a parent has been less than perfect. In 2007 Baldwin left a voicemail for his then 11-year-old daughter Ireland that was leaked to the public. Baldwin was borderline verbally abusive to his daughter calling her a "rude thoughtless pig." Keep in mind, Ireland was 11 at the time and Baldwin received a lot of heat from his behavior in both his career and his personal life. However, in 2013 Ireland apologized for not standing up for her father. Perhaps their relationship has improved since that voicemail, but no parent should speak to their young child in that way.
8. Kate Gosselin
Kate Gosselin is clearly in over her head with her eight kids because on countless occasions she has been captured using her horrible parenting skills on her poor children. She has publicly insulted her children's father on numerous occasions and has been photographed being extremely physical with her children. She even carries a wooden spoon in her car to instill fear in her kids. Kate chose fame over being a good mother and after her fans saw her parenting techniques, many immediately stopped being fans. Kate's children are still young but we are all curious to hear what they are going to say about their mother when they grow up…something tells me it won't be so nice.
7. Kate Moss
Kate Moss is a great model, however as a parent she is not known as one you look up too. Many of you are probably reading this going, "Kate Moss had a kid?" She lives a very "single" girl lifestyle and is always jet setting from place to place. Her absent parenting methods are not why she made this list, she made this list because she was busted for cocaine possession and even forgot her own child's birthday when she turned 3. Moss has also let her child hang around and be taken care of by known drug addicts like her ex boyfriend Pete Doherty…not the best choice of babysitter, Kate!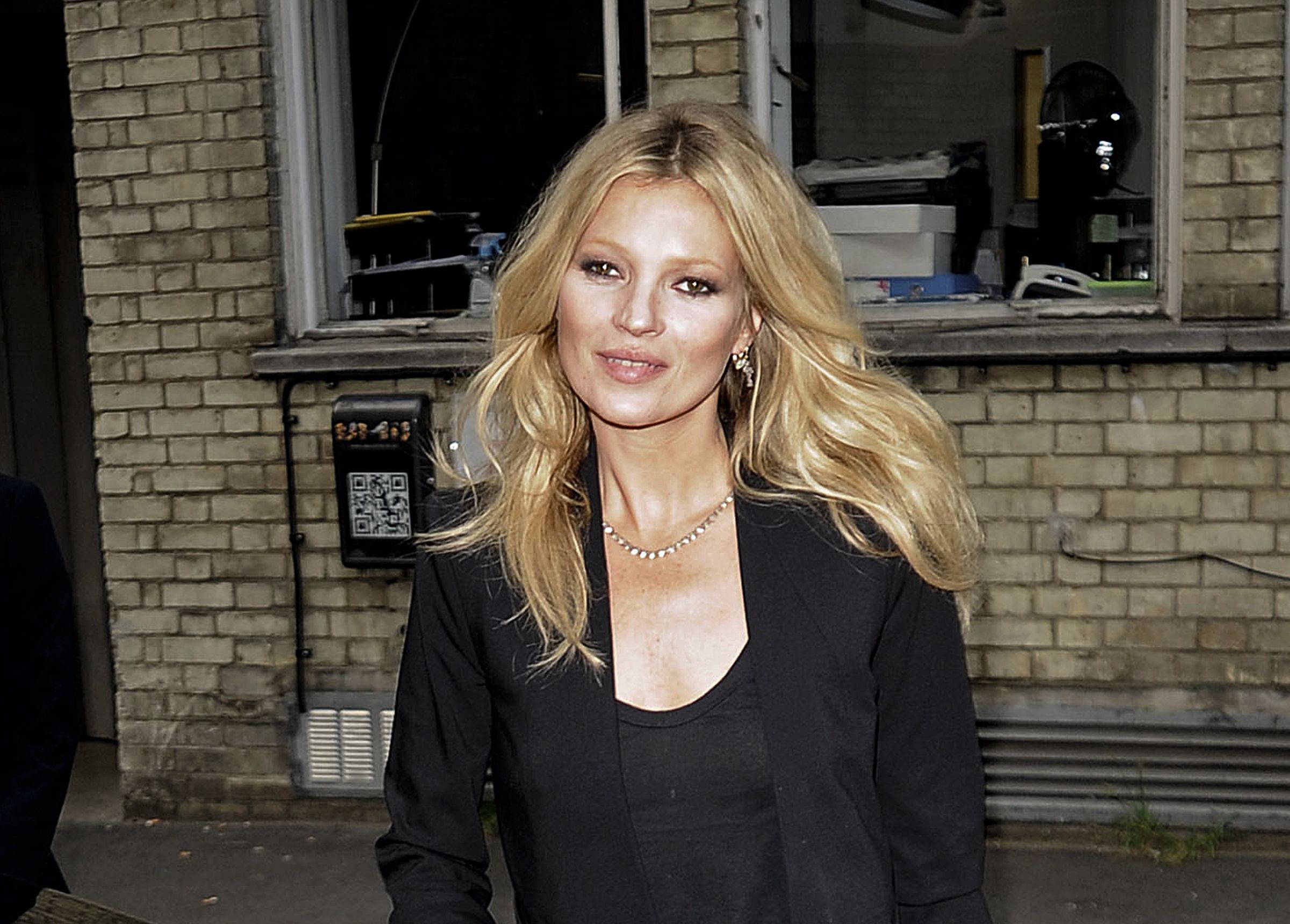 6. Hulk Hogan
Hulk Hogan is a professional wrestler known for his unique mustache and ability to intimidate any human being. He and his family starred in their own reality show titled Hogan Knows Best. While the cameras were on he seemed like a pretty decent father, however when the cameras were off he is known as being less than perfect. After the television series came to an end, so did his close family ties. Like many men, Hogan began having an affair, which ended his marriage. However, the affair is not what makes him a bad father; what makes him a bad father is that he had an affair with his daughter Brooke's then best friend. This not only embarrassed his wife, but his children as well.
5. Dina Lohan
With a mother like Dina Lohan, it comes as no surprise that Lindsay Lohan has more than a few "issues". Lindsay Lohan won over America in the epic movie The Parent Trap. For years, Lohan portrayed herself as having it all together and being extremely close to her family. However, as they say, when it rains it pours, and after several stints in rehab, her mother's freeloading started to become more and more obvious to the public. She even appeared on Dr. Phil and the Doctor wasn't so impressed with Dina's parenting techniques. Dina Lohan is a hot mess and one of the worst parents in Hollywood. She is definitely not someone you would ever want adopting you.
4. Kris Jenner
Kris Jenner is a shallow and greedy mother who acts more like a peer than a parent to her six children. The mother of Kim Kardashian is practically the only reason her daughter is famous. In 2007 when Kim was uncomfortable posing nude in her shoot for Playboy, Kris encouraged her to take everything off for the camera. There are many rumors that surround Kris Jenner and her quest for fame, however the worst rumor of all is that she was the one who brokered a deal for Kim's infamous sex tape. We hope those rumors are not true, but something tells me they are, and any mother who would release their child's sex tape has serious issues. Many people wish they were part of the Kardashian family, but trust us, not having a mother like Kris Jenner is a good thing.
3. Brooke Mueller
Brooke Mueller is Charlie Sheen's latest ex-wife. Mueller accused her ex-husband of domestic violence, which resulted in him barely seeing his kids. However, since Sheen was already covered in our Celebrity Deadbeat Dads article, we decided to focus on Mueller since she is equally as bad of a parent. Brooke lost custody of her boys due to her drug problems and her kids ended up living with her ex-husband's ex-wife, Denise Richards. Richards had a lot of trouble with Bob and Max, claiming they hit teachers, were violent with her daughters and almost killed their family dog, and that is not even all of it. Brooke has been accused of being an abusive and addictive parent, however in 2014, she was granted custody of the twins, which surprised many people. She is one of the last people I would let babysit my children, let alone raise them.
2. Courtney Love
It must be hard raising a child as a single mother after her husband tragically died. Courtney Love and Kurt Cobain had a beautiful daughter together, Frances Bean, and after his death Courtney has never been viewed as the best parent. Love apparently got into a physical altercation with her daughter, which resulted in a restraining order on Cobain's behalf. Frances Bean claims that her mother is an addict and has taken drugs since she can remember. However in January of 2015, the mother and daughter were reunited on the red carpet at Utah's Sundance Film Festival at the launch of Kurt Cobain: Montage of Heck, directed by Brett Morgen. The executive producer of the film was none other than 22-year-old Frances.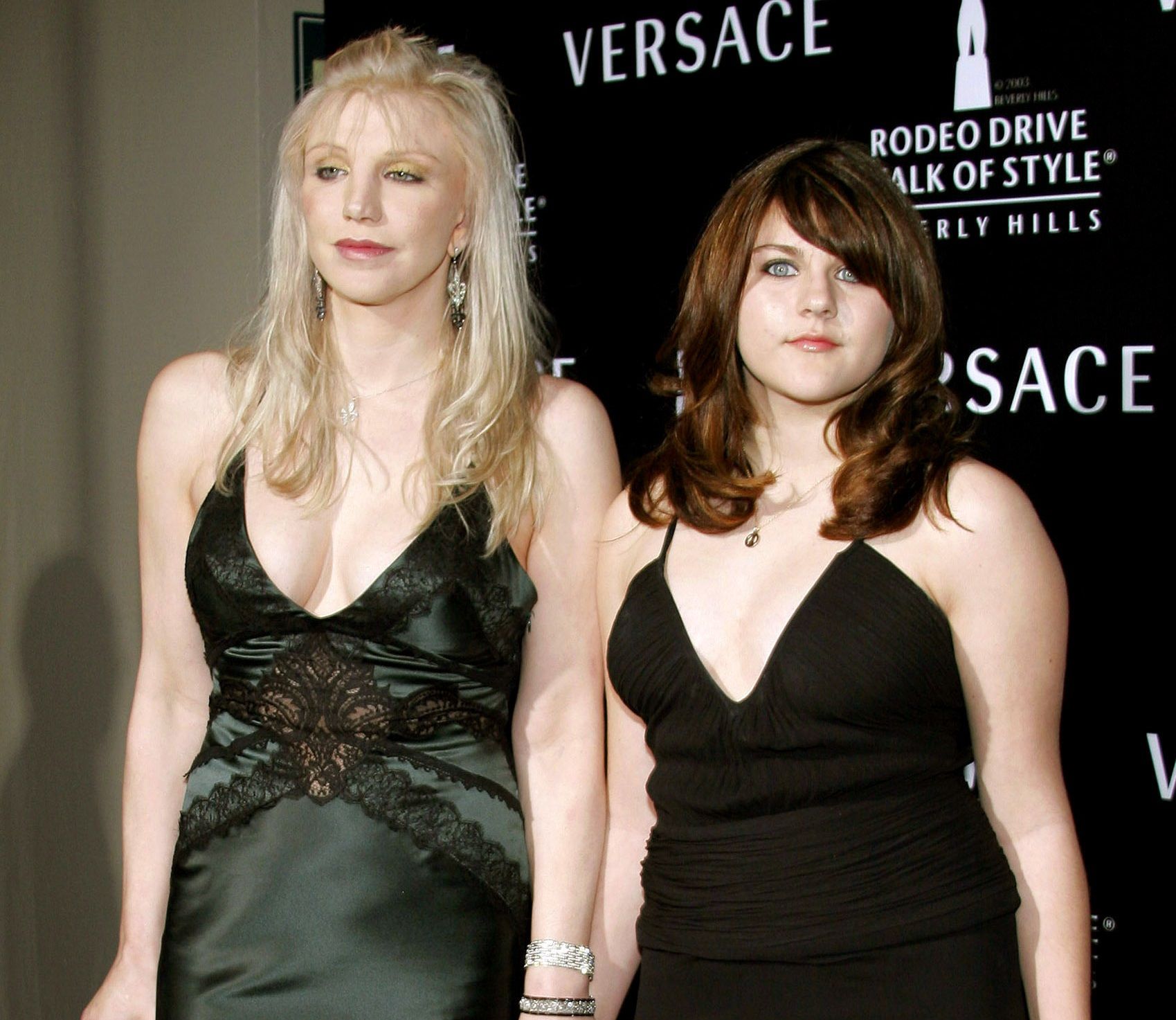 1. Farrah Abraham
Farrah Abraham used her teen pregnancy as a way to cash in. After staring on the show Teen Mom, Abraham has made some questionable choices. The irresponsible mother has been arrested for a DUI and has starred in her own sex tape. Her sex tape was title "Back Door Teen Mom"…classy. Farah also brokered the deal for the tape's release. Farah has also been caught doing some questionable things to her daughter like waxing her four-year-old's eyebrow, saying she has a uni-brow. She and her daughter don't seem to have the closest relationship and something tells me the older her child gets, the more she will dislike her mom.