10 of the Most Shocking Quotes From Respected Public Figures
10. Barbara Bush on the Iraq War
On March 18th 2003, Barbara Bush, the wife of George H.W. Bush and mother of George W. Bush, appeared on Good Morning America to discuss the consequences of a U.S. war with Iraq – which began two days later. When asked about how much television she'd been watching, the former first lady replied "none… Why should we hear about body bags and deaths…? it's not relevant. So why should I waste my beautiful mind on something like that?"
9. Rick Perry on Homosexuality
During a speech in June 2014, Rick Perry, the current governor of Texas and a 2016 Republican presidential candidate, was asked whether he considered homosexuality a disorder. Perry responded, "I may have the genetic coding that I'm inclined to be an alcoholic, but I have the desire not to do that – and I look at the homosexual issue the same way."
8. Prince Phillip on China
Prince Phillip is notorious for his one liners. Sometimes they're made in good taste and received well, and others not so much. In particular, during a 1986 visit to China, the Duke of Edinburgh told a group of British students that they'd become "slitty-eyed" if they were to continue staying in the country any longer.
7. Sepp Blatter on Women's Football
Sepp Blatter made headline news last month after he announced he was stepping down as FIFA president following the indictment of colleagues and fellow officials for bribery and money laundering. However, this was certainly not the first time Blatter had made headlines: In January 2014, he suggested that to increase the popularity of women's football, Fifa should "let the women play in more feminine clothes… They could, for example, have tighter shorts."
6. Donald Trump on African Americans
Donald Trump isn't just known for his hotels and television shows, he's also known for making controversial remarks and his cat – at least that's what I think is on top of his head? Anyway, following his recent announcement that he's once again running for president, Trump has already been taken to task by the media for remarks concerning illegal immigrants and African Americans. Particularly, in an interview with Bill O'Reilly on Fox News, Trump stated this: "If you're an African American youth right now you're in worst shape then you practically ever were in the history of this country."
Henry Kissinger has enjoyed a tremendously successful career: he's been a National Security Advisor and Secretary of State under Richard Nixon and Gerald Ford, and he received the Nobel Peace Prize in 1973 for his efforts in negotiating a ceasefire in Vietnam. In summary, Kissinger's political career centered around foreign policy – and it's that point that makes the following quote shocking.
5. Henry Kissinger on the US Military
Most of the quotes so far have been shocking on the basis that they could easily cause offense, however this quote from Theodore Roosevelt is shocking because it challenges our perception of what is real. During his speech at the Progressive Covenant With The People in August 1912, Roosevelt stated that "Behind the ostensible government sits enthroned an invisible government owing no allegiance and acknowledging no responsibility to the people."
4. Theodore Roosevelt on the US Government
If you were to list all the controversial things Stephen Harper's said and done, you'd be writing an article for TheRichest. In 2009 at a press conference in Pittsburgh, Stephen Harper, current Canadian prime minister, raised more than a few eyebrows when he declared that Canada has "no history of colonialism."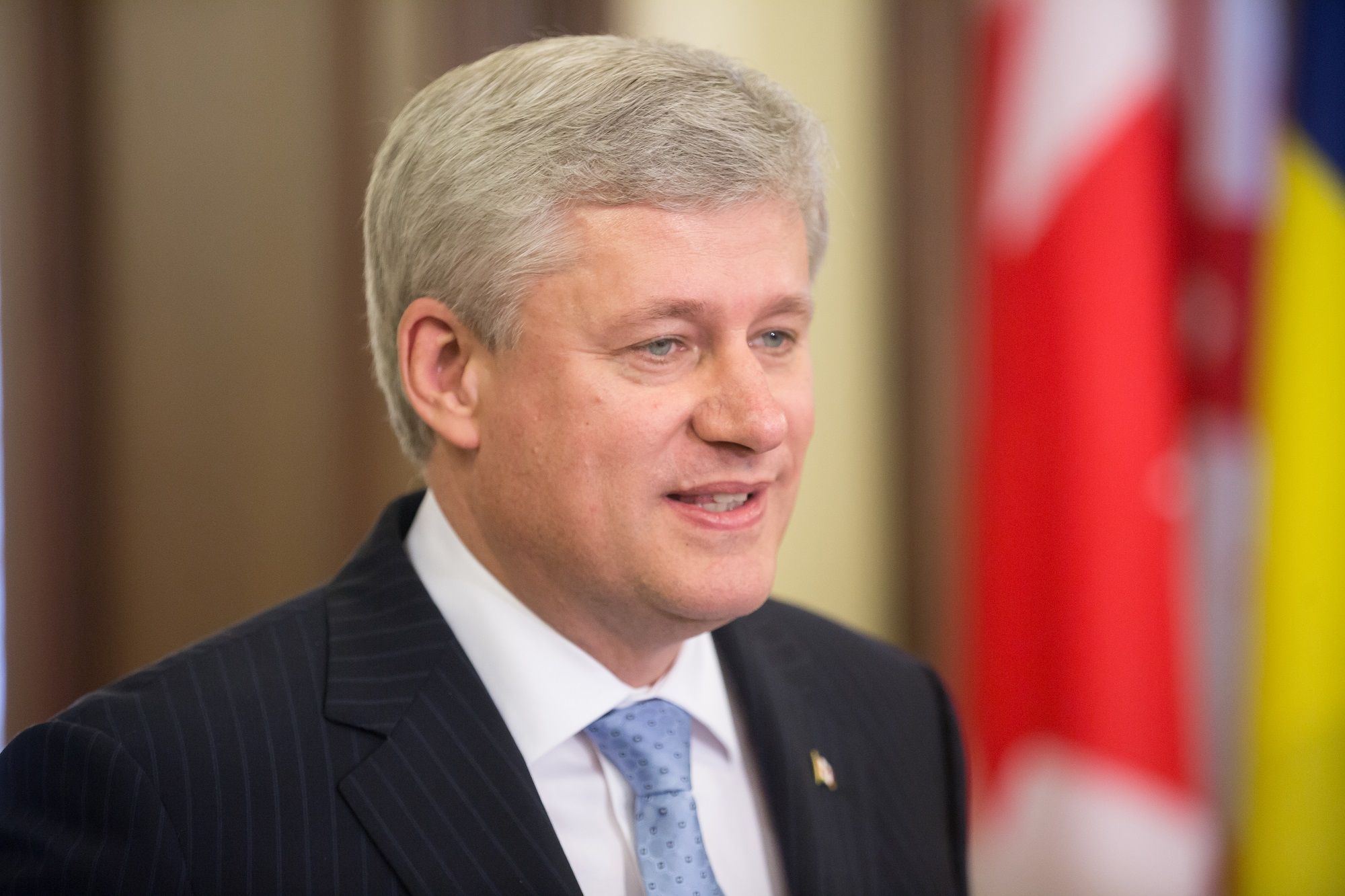 3. Stephen Harper on Canadian History
Another public figure who isn't shy of controversy is Benjamin Netanyahu, the current Prime Minister of Israel. During the 2015 national Israeli election, Netanyahu attempted to attract last minute support by declaring just hours before the polls opened that there would be "no Palestinian state" if he was re-elected as prime minister.
2. Benjamin Netanyahu on the Palestinian State
Barack Obama could go down as one of the most charismatic presidents of all time. The way he's able to move and inspire a nation, especially during a time of recession and global unrest, is nothing short of amazing. However, it's impossible for a president to serve two terms without making the odd gaffe.