10 Celebrities Exploited By Their Parents
10. Drew Barrymore
America's sweetheart Drew Barrymore made her very first appearance in a TV ad at only 11 months, but she went on to play memorable roles including the adorable Gertie in E.T. But by the time she was 8, Drew was introduced to the night life at the infamous Studio 54, by her mother, Jaid.
9. Judy Garland
Judy Garland became popular for her role as Dorothy in the Wizard of Oz, but she'd been a child star long before then. She had been on stage from the age of two, first appearing in vaudeville with her sisters.
8. LeAnn Rimes
With her pitch-perfect singing voice, LeAnn Rimes won talent shows, appeared on Star Search and sang the national anthem at football games, all before her teen years. By the time she was 13, she had her first hit with the song, Blue, and the awards soon came rolling in. At 14, Rimes picked up at five Billboard Music Awards and two Grammys and her song was named Song of the Year by the Academy of Country Music.
7. Lindsay Lohan
Dina Lohan is accused of allowing sexualization of her daughters from a young age. When the former child model landed the role on Mean Girls, her career seemed on track for success. But she had also become a paparazzi magnet, often photographed intoxicated in clubs. At this point, you'd expect her management a.k.a momager Dina, to intervene. But instead, Dina was caught by cameras many times, drinking and partying with Lindsay!
6. Miley & Noah Cyrus
Miley Cyrus' "metamorphosis" surprised and outraged many parents; they saw it as a young girl growing up too fast. Her parents and managers, Tish and Billy Ray Cyrus, took a lot of flak for the career decisions she made. In 2008, when she was 15, she appeared topless on the cover of Vanity Fair. Parents reacted with outrage, and the child star was forced to apologize for the racy pictures.
5. Courtney Stodden
Known for her eye-popping outfits, Stodden had, apparently, been dressing provocatively since she was 12. What started with a pair of heels soon snowballed into much racier outfits. Being a supportive mum (and manager), Krista Stodden allowed her dress exactly how she wanted to.
4. Leighton Meester
Starring as the evil Blair Waldorf isn't all Meester is 'infamous' for; at the time of her birth, her mother was in prison for her involvement in smuggling marijuana. She gave birth to Meester at a halfway house, nurtured her for three months and had to go back in the slammer.
3. Ariel Winter
Before landing her part on Modern Family, Ariel Winter had been hard at her craft since she was 6. Whether it was behind the scenes as a voice-over artist or bit parts on ER and Bones, Winter was always at work. By the time she landed the role of Alex Dunphy, she reportedly started earning $75,000 per week.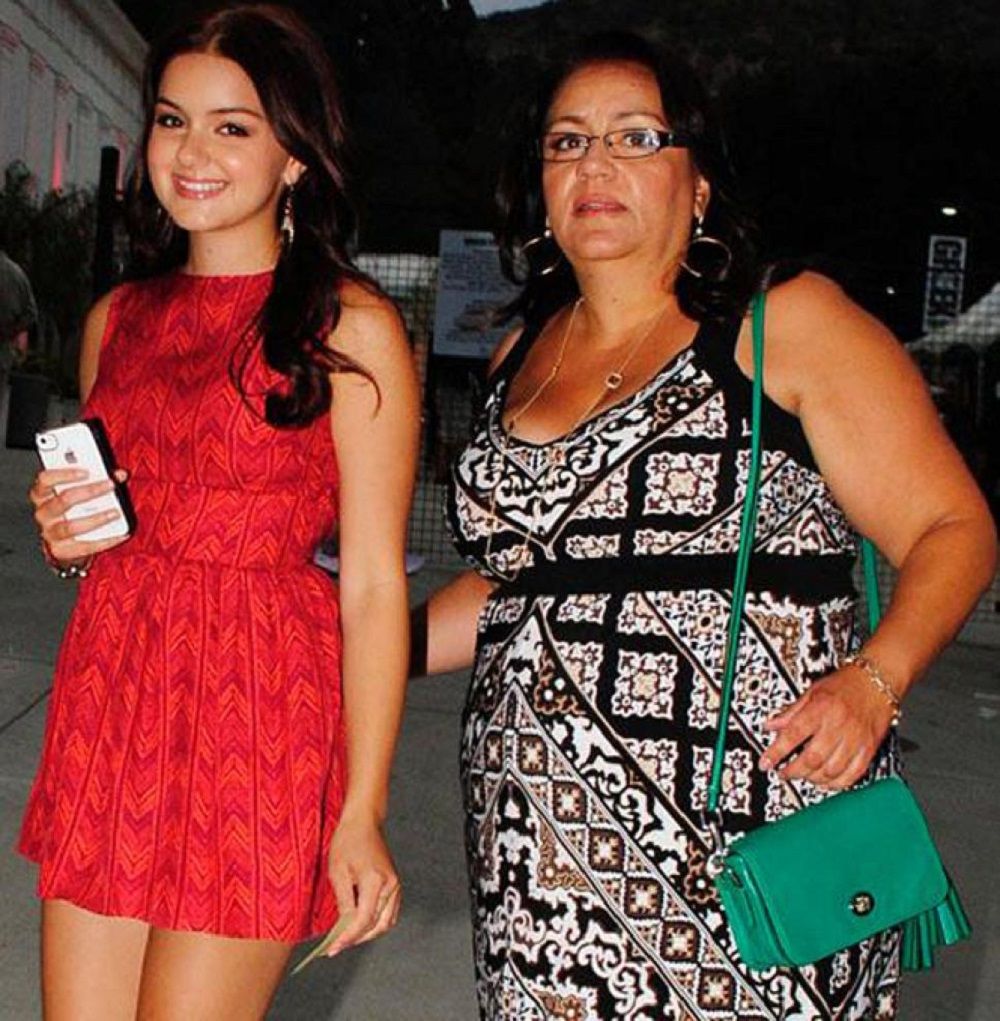 2. Scarlett Johansson
Scar-Jo's another child actor who has had her mom managing her since her first role at 9, as John Ritter's daughter in the comedy, North. With standout performances in The Horse Whisperer, Lost in Translation, and even appearing nude on the cover of Vogue, Johansson quickly became a very bankable star. All through this, she retained her mother, Melanie Sloan as her manager.
1. Mischa Barton
In August, the British-born actress joined the long list of celebs who had gotten the short end of the stick from their own parents. She's always shown her talent, from her debut in 1995's Broadway hit, Slavs!, to her spooky ghost in The Sixth Sense, then Notting Hill and The OC. She modeled for Calvin Klein jeans and was described as "a triple threat: in entertainment, fashion and beauty" by Women's Wear Daily. Barton even parlayed her rep as a fashion 'icon' into becoming a spokeswoman for Keds sneakers in 2005. But after a string of not-so-great relationships, she had a two-week 'stay' in Cedars-Sinai.