10 Highly Respected Males Who Lost All Their Credibility
10. Lance Armstrong Does Steroids
For over ten years, yellow bracelet wearer Lance Armstrong denied doing steroids. It seemed dubious, seeing as he had had a testectomy for cancer then had come back to the Four de France in '99 for seven consecutive wins. Everyone adored the poetic justice that a one-balled thirty year old who didn't do steroids could be decimating all the younger, plumper-packaged dope-fiends. But in June of 2012, the United States Anti Doping Agency (USADA) formally charged Armstrong with taking performance-enhancing drugs. In January of 2013, he confessed, ruining his reputation and falling from grace.
9. John Edwards Has A Pregnant Mistress
Last decade, John Edwards was the Democratic dynamo. Young, handsome, and charismatic, he seemed like a shoo-in for President after the failed Bush administration. During his 2007 campaign, Edwards' greatest political asset was his wife. A doting mother and a breast cancer survivor, Elizabeth verified his public image as a loving family man.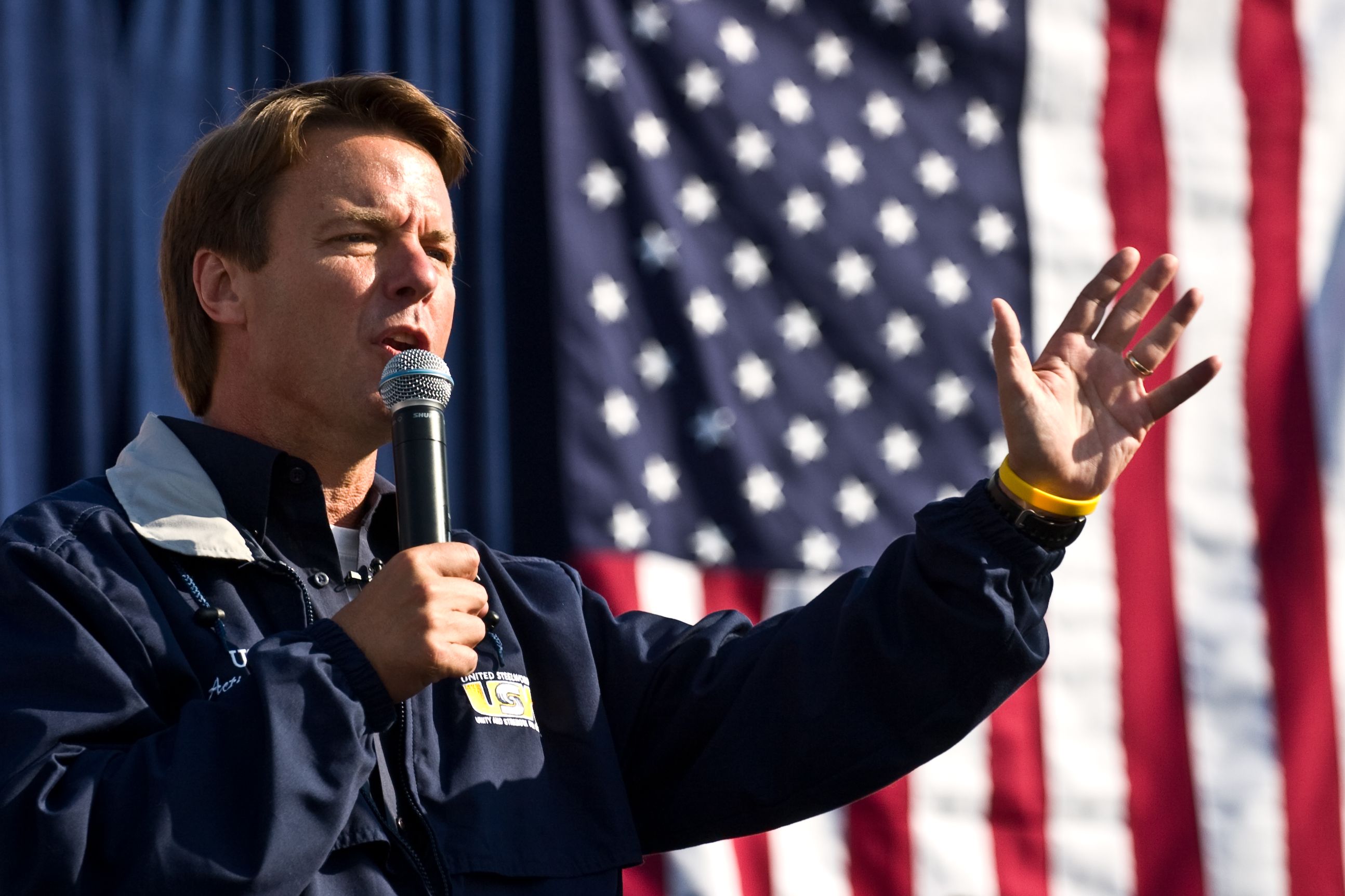 8. Brian Williams Lied About His Time in Iraq
Brian Williams, the former anchor of the NBC Nightly News and the most popular news reporter in America, sank like a rock from the country's 23rd to the 835th most trusted public figure, according to the The New York Times. The reason? He lied about his experiences as a reporter. He said that the NBC helicopter he had taken in Iraq was forced down by an RPG. In reality, Williams arrived on the site of that event in a later aircraft. His coverage of Hurricane Katrina, another sacrosanct event in U.S. history, has also been reassessed.
7. A Million Little Pieces Memoirist More of A Novelist
In 2005, James Frey's A Million Little Pieces occupied the NY Times Bestseller penthouse for fifteen weeks. It sold 1.77 million copies in the United States, with most receipts printed after Oprah selected it for her book club; she celebrated the book as being 'like nothing you've ever read before.' However, The Smoking Gun did some probing and found that Frey's memoir as a violent, drug-addicted alcoholic was exaggerated at least. The 36-year-old author fully invented large swaths of it, as proven by police reports, court records, and interviews with law enforcement. Discredited and having embarrassed one of the most powerful people in the world (remember when she made Obama president?), Frey fell from literary prominence never to return.
6. Josh Duggar Cheats on Wife
Josh Duggar and his wife Anna are fundamentalist Christians. In 2009, they welcomed the first of their four kids, and Josh began his career as a high-profile right-wing Christian lobbyist in D.C., which a Duggar family source said "He sold… so well." However, behind this pious, Godly façade, Josh Duggar was behaving deviously: addicted to adult entertainment and seeking affairs on the website AshleyMadison. He had apparently spent almost $1,000 seeking an adulterous partner. Family man? We think not!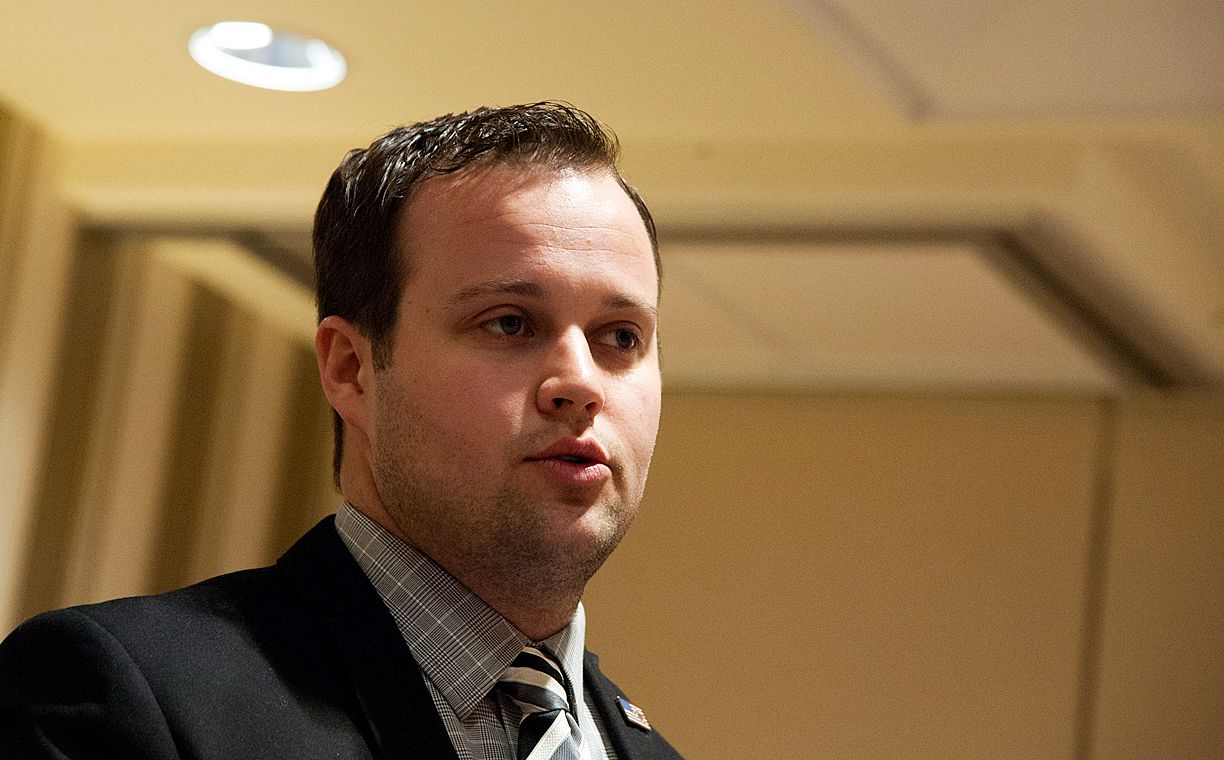 5. Bill Cosby Is A Creep
Best known for playing Cliff Huxtable on The Cosby Show, the epitome of attentive, middle class fatherhood, Bill Cosby became the surrogate pop of a generation of kids raised by television. He was funny, friendly, and most importantly he was totally non-threatening, like chocolate milk or Santa. This year, many sexual assault allegations were levelled at Cosby. They crescendoed, when woman after woman came out saying that the beloved comedian had sexually abused her. His lucrative reputation as a father figure was ruined, with several networks yanking reruns of his long-running sitcom.
4. Mega-Pastor Ted Haggard Has Sordid Homosexual Affair
In 2005, Time magazine listed Ted Haggard as one of the nation's 25 most influential evangelicals, citing his several consultations with White House aides. It also cited his leadership of New Life Church, which he started in his basement in the 1980s and led to over 14,000 members. In 2006, a male prostitute in Denver, Mike Jones, went on record saying that he and Ted Haggard had been having a methamphetamine-inspired homosexual affair. He claims to have come forward because he saw Haggard rallying in favor of a state constitutional amendment banning same-sex marriage. After the allegations, Haggard resigned as the head of the National Association of Evangelicals and as the pastor of New Life Church.
3. Funnyman Dane Cook Steals Jokes
Dane Cook hit in 2005 when his album Retaliation went to #4 on the Billboard chart. He was young, he was handsome, and he was straight. He began to score leading roles in movies like Good Luck, Chuck and My Best Friend's Girl. He sold out arenas like he was The Rolling Stones. A countervailing anti-Dane wave starting rising, crested in rabid foam that Dane Cook was a joke thief. The current eventually capsized his career. Cook was mute between 2008 and 2011, the year he went on Louis C.K.'s show Louie and addressed the plagiarism allegations with the man whose intellectual property had been stolen.
2. Tom Brady Deflates His Reputation
Every year, ESPN polls the NFL's players on a variety of topics. One recurring question is which player the men respect the most. In January 2014 that year's results were released and the strapping Tom Brady was, predictably, one of the most respected men. As the husband of a supermodel, a father of two, and a fashion icon, he was also beloved by the populace at large. But in 2015, Tom Brady and the Patriots were accused of deflating footballs to make them easier to grip. People quickly lost esteem for the Patriots, and Brady in particular. ESPN's Darren Rovell reported in May 2015 that an E-Poll indicated the QB's personal popularity had tumbled by fifty percent.
1. Tyga Isn't Hood At All
Ever since N.W.A. made it Straight Outta Compton, rappers have had to be 'hard' to be taken seriously. 50 Cent got shot a hundred thousand times or something, right? Eminem was "to cool to go back [to school.]" Since his rise to fame, Tyga has insisted that he's from Compton, one of the toughest neighbourhoods in America. People thought he was so rock 'n' roll for it. But recently a 2008 clip of unaired game show Bustas showed Tyga confessing that he had a comfortable upbringing in the Los Angeles valley, where his parents drove a Range Rover. Not only that, he freestyle raps were so bad he got booed off stage. He has insisted since the tape surfaced that he's still street. Mhm… tell it to rough-and-tumble girlfriend Kylie Jenner.