The 10 Hottest Female Nerds Alive
10. Gillian Anderson
X-Files fans rejoice! Gillian Anderson played Dana Scully on the hit sci-fi series The X-Files. Anderson shot to nerd stardom with her role on the television series and her insightful and creative prowess on the show which wasn't too far away from Anderson herself. She was in the gifted program while in high school and was named "Most Bizarre" due to her desire to make extreme changes to her hair color and her various piercings. In addition to Anderson's X-Files fame, she also did voiceover work in the Japanese animated fantasy film Princess Mononoke. Agent Scully will forever be in the "highlight reel" of nerds all across the world.
9. Mayim Bialik
Born in San Diego, CA, Mayim Bialik was a child star. She played the lead role in Blossom, her character sharing the same name. Bialik wasn't one of the child stars who turned bad or crazy. After the child fame, Bialik went to school and got into both Harvard and Yale. She chose to stay close to her roots and attended UCLA. She went on to get a PHD in neuroscience (yeah, that kind of smart!). She wrote a book about attachment parenting theory. After developing her brilliance, she landed a big time role on the hit series Big Bang Theory. She plays a nerd on television that is almost as brilliant as the real life actress herself.
8. Rosario Dawson
Rosario Dawson is a sexy actress, singer and writer. She also is a massive fan of comic books and everything "nerd." Dawson burst onto the scene with her dramatic role in the film Kids. After that, her career has been a blur of constant work and success. But let's get straight to it, Rosario Dawson can speak Klingon. There probably isn't anything more that fans of Comic-Con would want than a beautiful woman that can also speak the Star Trekkin language. And it doesn't stop there. She also created a comic book series called Occult Crimes Task Force. In addition, she voices Artemis in the animated Wonder Woman and stared in Sin City. Dawson is a sexy nerd and we applaud her for it.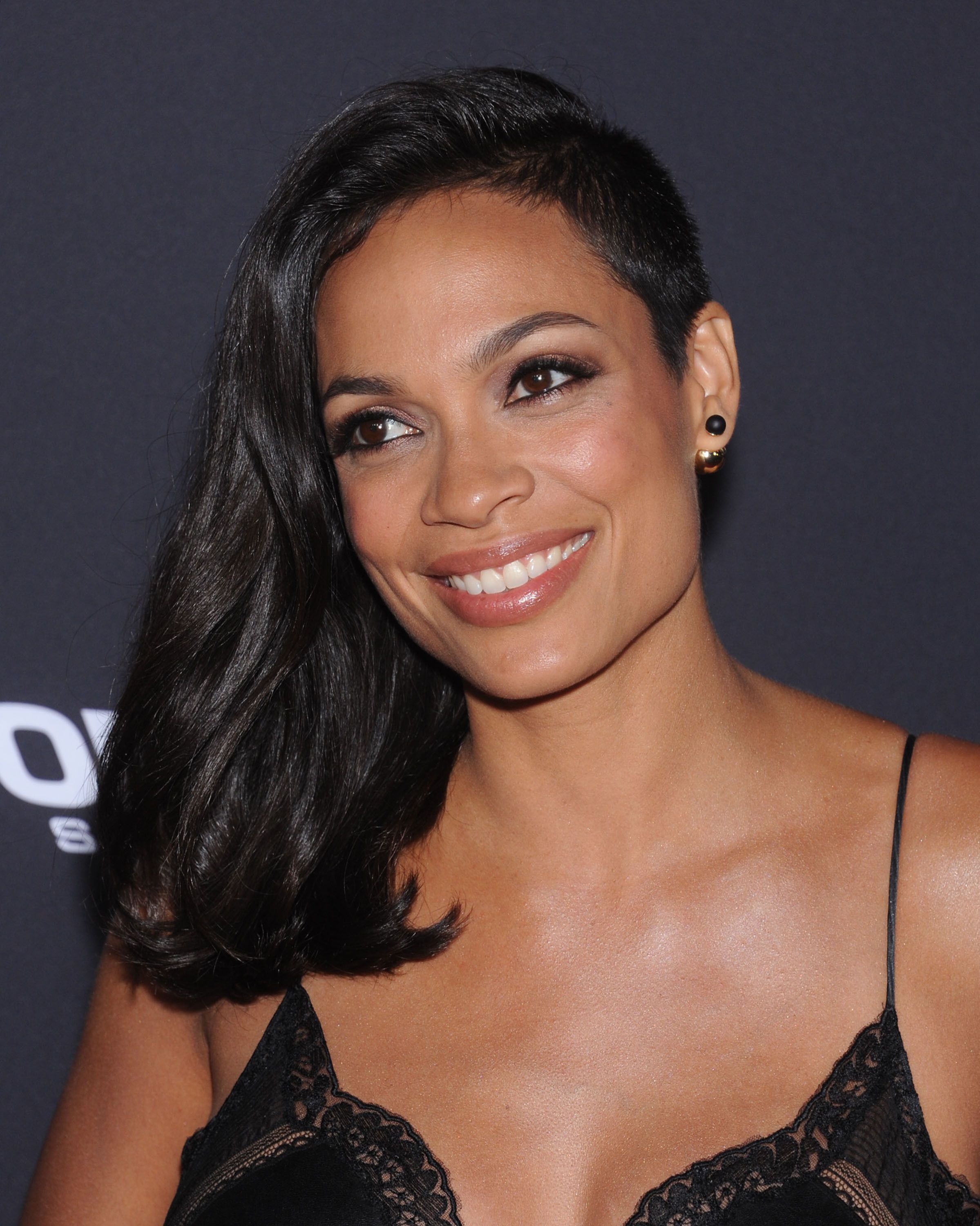 7. Felicia Day
Felicia Day is a Huntsville, Alabama native who is a successful actress, comedian and writer. When you appear in Buffy The Vampire Slayer, Supernatural, The Guild and Dragon Age: Redemption, you are bound to excite nerd fans everywhere. Day was homeschooled as a kid and studied opera (anyone that studies opera qualifies as both smart and a nerd). She went on to major in both math and music. Day isn't just a smart pretty face either, she has a broad range of talent. The multi-talented Day is both beautiful and smart.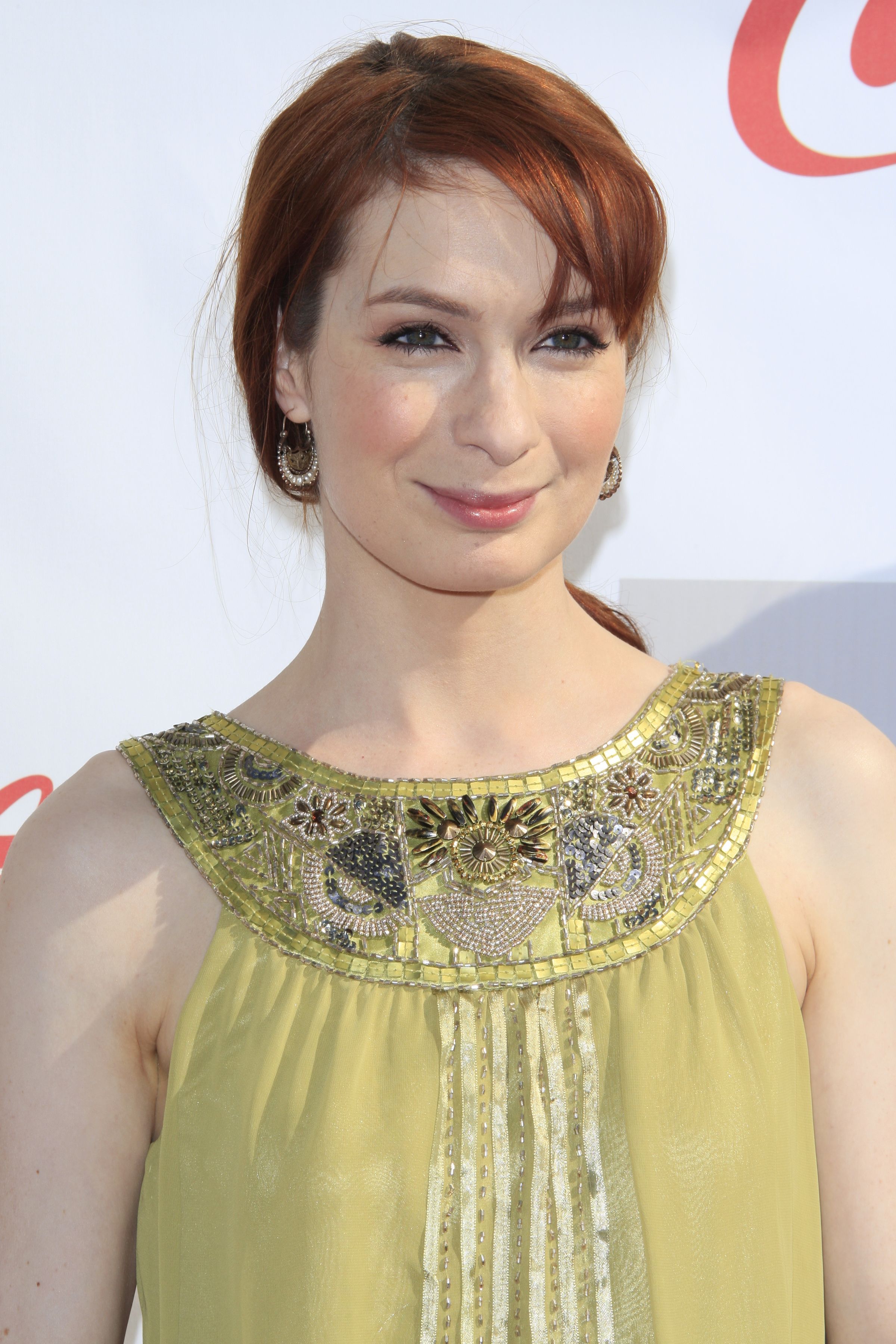 6. Kari Byron
Science geeks abound rise to their feet and applaud! Kari Byron is a creative science nerd that stirs hearts all over the world. Byron studied at San Francisco State University graduating magna cum laude. Byron took home a Bachelor of Arts in Film and Sculpture and then went on to travel Asia. She helms Discovery's Mythbusters and that is where her notoriety comes from. But prior to her science geek role on the hit show, she previously helmed Head Rush (a science education teen program on the Science Channel) and Large, Dangerous Rocket Ships. Byron is beautiful, an atheist, a sculptor and artist, and a lover of all things science. Definitely a nerd hottie.
5. April O'Neil
Adult film star April O'Neil hits the list with her nerdy ways. This 5' 1" beautiful busty brunette was born in Phoenix, Arizona. Her exotic look comes from her Mexican descent. She never received a doctorate in college, but O'Neil's nerdiness comes from her love of comic books, video games and Star Trek. She has a self-proclaimed love of Doctor Who and she also took her name from the Teenage Mutant Ninja Turtles. O'Neil acknowledged in a Reddit AMA that one of her favorite career moments was working on the XXX Star Trek parody (beam us up!). When you include that O'Neil is an Xbox junky, you have scored nerd heaven with this number!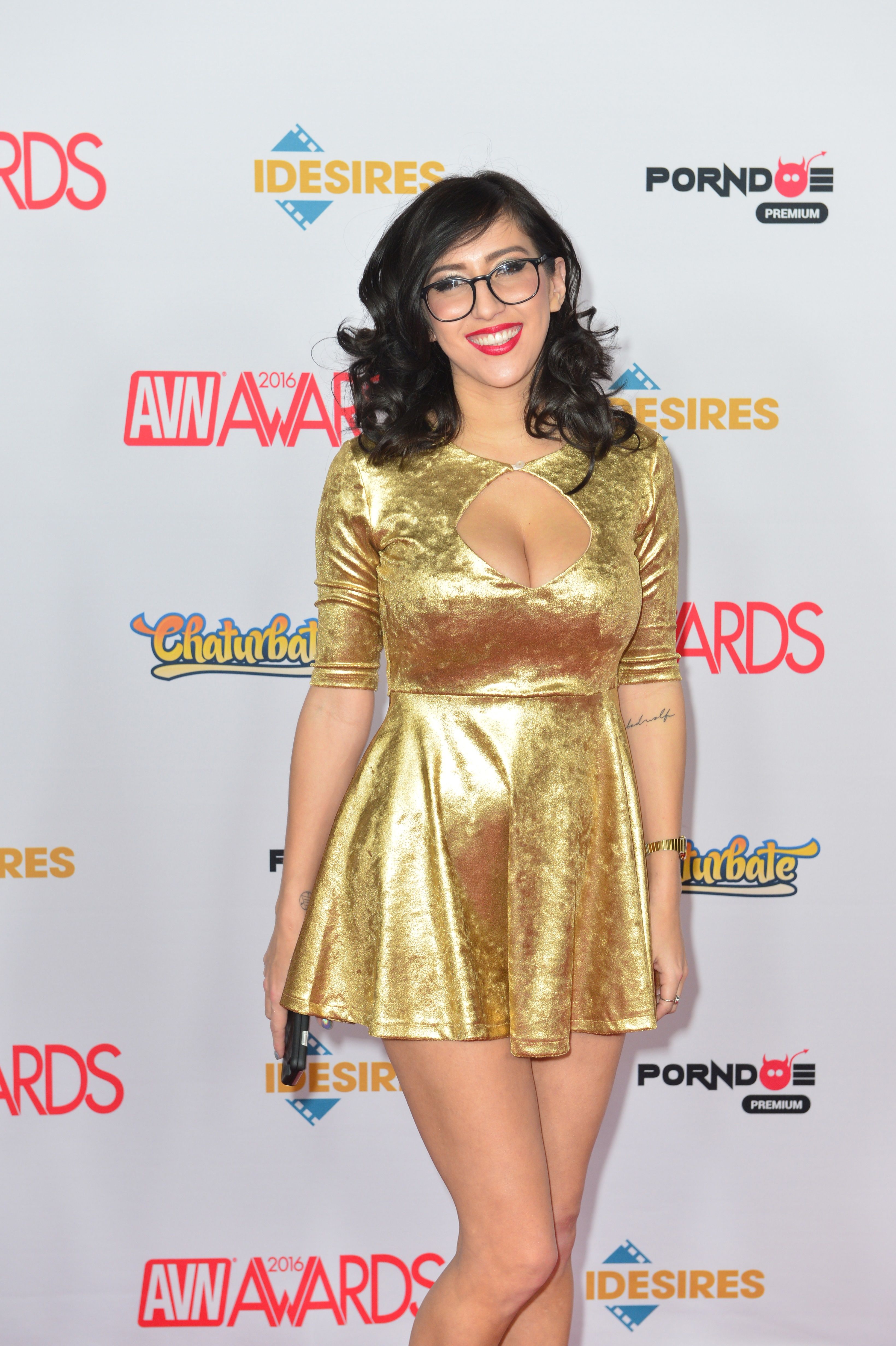 4. Alyson Hannigan
Stop me if you heard this one before: "This one time, at band camp, I stuck my flute into my *beep*." Yeah, that's where our love affair with Alyson Hannigan began. She was the band geek in American Pie that stole not only Jim's heart, but all fans watching on. She was the sexy little band dork with pent up sexual energy that probably would make the best sexy nerd wife ever. This redheaded beauty continued on with success on the hit show How I Met Your Mother. Prior to her fame, she was impressive on Buffy the Vampire Slayer and earned a degree in psychology from California State University, Northridge. A fun fact is that Hannigan actually used to babysit Bob Saget's children (the man who voiced How I Met Your Mother), and what's even crazier, is that she didn't get molested by him. So it all worked out for Hannigan and she sure is one hot little nerd.
3. Danica McKellar
You had me at Winnie Cooper! Danica McKellar played the love interest of Kevin Arnold in The Wonder Years. The hit television show featured McKellar as the ultimate young beauty for the nerdy next door neighbor. She was smart, mysterious, complicated and pretty. Her success on that show didn't lead her down the dark paths other child stars have succumb to. In fact, McKellar is a math fanatic. She studied the subject at UCLA where she has a theorem named after her. In addition to studying math, she has written multiple books on the subject (listen, we can barely do the problems let alone write an entire book on the subject). Kudos to McKellar for not just being beautiful, but for being a beautiful math nerd!
2. Aisha Tyler
Aisha Tyler not only is smart and sexy, but she has a killer sexy voice. Tyler plays Lana, the hot secret agent on Archer. Prior to her success in the film business, Tyler attended a prestigious school of arts for high school. Her smarts got her into Dartmouth College where she co-founded and sang in the Dartmouth Rockapellas, an all-female acapella group devoted to spreading social awareness through song. Tyler was featured on Friends as the super-hot geeky girlfriend of Joey's and then Ross. Tyler not only is smart and hot but she is an avid "gamer." She did voice work on Halo, which only makes her sexier. But by her own proclamation, "I've been a gamer since before you could read." Aisha, you have us sold!
1. Olivia Munn
Munn wasn't just a pretty actress who happened to make it in the business. She started as a journalist before stepping onto the set of The Daily Show with Jon Stewart and getting a whole lot of attention. Munn showed off her intelligence as a correspondent for Stewart and further solidified her mental abilities on HBO's The Newsroom. And oh, yeah, back in the day, Munn appeared as the February 2007 "Babe of the Month" in Playboy Magazine. Although she wasn't completely nude, we definitely appreciated the effort. The beautiful self-professed geek is now riding high in big budget movies like Ride Along 2, Zoolander 2 and X-Men: Apocalypse.